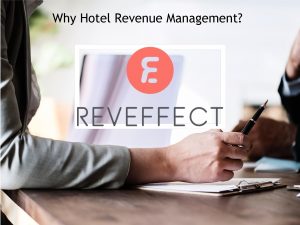 What is Hotel Revenue Management?
Without wanting to give a definition to Hotel Revenue Management (a Google search will give you about 101 million results), Revenue Management is an extremely important concept in the area of hospitality. It allows hotel owners to anticipate demand and optimise availability and pricing in order achieve the best possible financial results.
It includes the use of performance data & analytics, which help hoteliers predict more accurately demand and other consumer attitudes. This, in turn, allows them to make more rational decisions about pricing and distribution in order to maximize revenues and thus profit.
For an effective Revenue Management, an enterprise must also have some way of anticipating the demand and consumption habits to make up-to- date adjustments. For example, hotels can use previous data, existing bookings, weather forecasts, and other industry data to update their Revenue Management Strategy.
 Why is Hotel Revenue Management Important?
For hoteliers, Hotel Revenue Management enables them to take full advantage of the perishability of their hotel rooms, allowing them to maximize the profit that can be generated. In essence, it allows and drives decision makers to make informed choices based on data rather than instincts or guesswork.
Hotels, like many other businesses, have fixed costs, which must be paid regardless of the number of rooms sold and regardless of the amount of money their visitors spend. Therefore, through a revenue management strategy, hoteliers can ensure that both their costs are met, and their prices and services are dynamically optimized.
 Our goal in Reveffect:
Optimize your Hotel's Revenue across all channels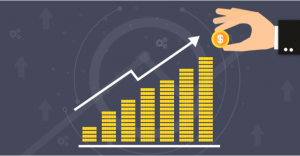 We are passionate about creating innovative solutions to help the hotel industry.
Our team consists of dynamic professionals of hospitality and technology, who, although already successful, continue the effort towards finding a different and better way to do things.
Times have changed, and the hotel industry needs to change if it wants to remain profitable. Revenue Strategy Management concerns active coordination of Sales, Marketing, Distribution, Revenue, Loyalty, and all those who are part of the revenue generation- in order to grow profits.
Revenue management measures more than two decades in the hospitality industry, but if it does not evolve, hoteliers will simply "arrive" instead of thrive. Demand and rate management are no longer sufficient to combat the increasing costs and complexity of distribution.
Everything starts from receiving huge amounts of data and recording this data in real time, so that we can have tangible information that can be applied in ourstrategy.
A) Crunching the numbers
From the PMS,  we get reservation data, transaction details, cancellations, group blockings, events etc., we process them in real time and are lead to a really good forecast. Using this forecast we deliver your pricing strategy.
Inadequate forecasts lead to reverse yields and missed opportunities.
The key variable driving our rate strategy is time.
B) Demand signals
We would like at this point to start off with an example of a date when there is a large conference and the official hotel is fully booked. Suddenly, there's a huge number of people who go to your website and book lots of rooms. It can pass 24-48 hrs before you realize this "spike". There is where you need us and our systems to analyze, track the upcoming demand, and to increase your prices. Every time this is not done, it is a missed opportunity.
We are specialized in identifying the signs of demand and offering the best offer before the eyes of your potential visitors.
The website is a selling tool. It is a way to capture the visitors and lead their imagination. But at the end of the day we want the reservation. We need to understand what they see and where they click.
Knowing which countries make the most bookings and from which channels, we make better decisions about the structure of your online presence and drive you to maximum results. Your websites are not static.
  The greatest disadvantage from Hotel Revenue Management's absence and what is Reveffect's tip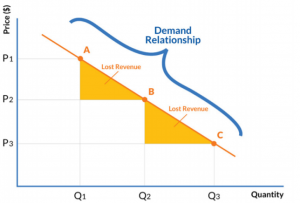 If you do not have a comprehensive strategy to optimize revenue in this unlimited competitive and ever -changing environment, your hotels will struggle to race, competing exclusively in prices and discounts.
Hoteliers need to expand their thinking towards a broader revenue strategy, which includes more than just to handle room rates with the Best Available Rate as a benchmark. The Revenue Strategy incorporates modern technology and forecasts and draws much more financial and consumer data to help Hotels segment their customer base, predict demand, make use of open pricing and manage an increasingly complex distribution channel landscape .