A new digital tool from Reveffect team to visualize future travel demand.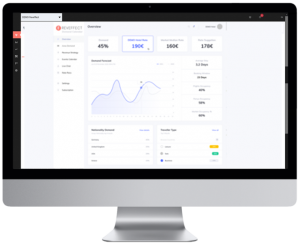 Individual tool? In combination with ReveffectRMS?
It's up to you.
"Would you like to know what will happen in your area in the coming months?
Do you know the nationality of the visitors who will arrive in the coming months?
Do you know terminology such as Rate Shopper, Data analytics, Big Data but do not know how they are related?
The combination of aggregated capabilities makes Travel Demand Prognosis an innovative tool, allowing the user to control future demand by converting it into current revenue. "
Our team works hard
Our new digital tool will be available soon. The official launch date is March 9, 2021 at ITB Berlin Now.
For more information you can visit our website at the link below.
www.demand.reveffect.com